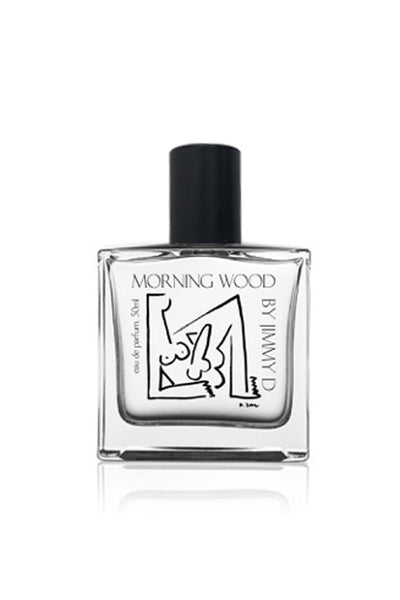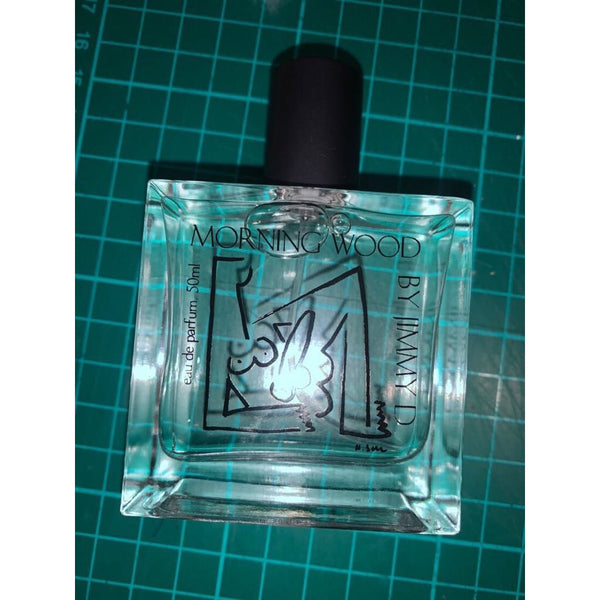 Jimmy D
Morning Wood Eau de Parfum 50ml
$186.00
Or 6 payments from $31.00
What's this?
---
Our first perfume, made in collaboration with Te Whanganui-a-Tara based perfumer Nathan Taare of OF BODY.
Over a year in the making this 50ml Eau de Parfum is inspired by sexy lazy mornings in lock down - clean sheets, musk, unclean hair, spikes of violet, dry wood and the smell of someone else's skin.
Musky, skin like, clean but dirty, dry but wet, synthetic but raw.
Roots and its sexy connotations - Costus root, orris root.

Hardwood suggestions, not literal typical cedar wood.

Clean sheets, clean washing, linen and bedding
Dirty body / sweaty hair, post rave body
Key notes:
IRIS / ORRIS - Orris is an aromatic treasure, the orris root, actually the rhizome of a sweet iris features an incredible aroma often used to conjure violet themed fragrances. Softness. Powdery. Feminine. Sweet and slightly earthy. Waxy. Tenacious. Mysterious. Alluring.
COSTUS ROOT - Extremely tenacious with an aroma of old precious wood and violets, with a distinctly animal undertone of human hair and wet dogs. Costus Root is at the core or the heart of this perfume. It sits above the Morning Wood accord but is crucial to making it. It's so powerful that it demands its own space.
"MORNING WOOD" ACCORD - Made up of: Firsantol (amazing sandalwood molecule), Kephalis (Rich/Warm/Woody/Ambery/Tobacco), Norlimbanol (Extremely dry wood/clean sun bleached driftwood) , Iso E Super (super modern/cedar/lemony/pheromone like). This mix of ingredients makes the "Morning Wood" accord. Its a very modern, clean dry varnished woody/varnished wooden floors note with hints of Sandalwood Mysore (natural Indian Sandalwood) and Ambergris. Lots of suggestions of hard wood without being too literal.
MUSK - loose term that means the bassy, rich, luxurious, sexy, human/animal fixative notes. Morning Wood uses a mix of two of the best musk's to make a super cool, modern base. Ambroxan (warm/radiant/mineral/ambergris) and Habanolide (An extremely elegant and substantive musk note. It is typical of macrocyclic musk's with a warm, slightly woody undertone.) These musk's round out the whole perfume and provide fixation to the Iris and woody notes. They are more unusual and interesting that a sweeter more typical Ambrette seed musk. Fixateur 505 is a very powerful fixative reminiscent of amber and dry wood which adds lasting power to many of the perfumes ingredients.
Top Notes: Slightly Citrusy, Rosy, morning after alcohol, jam, santal, sandalwood, blonde wood
Mid Notes: Costus root, wet hair, leather, warm, fuzzy, powdery
Base Notes: Clean musk, hot iron, sexy, rich
The perfume comes packaged in a box with a postcard printed with the fragrances notes and ingredients. Each box is labeled with it's batch number and edition number.
Ingredients: Alcohol, parfum, Limonene.
50ml
Made in Aotearoa